Login
Log in if you have an account
Dont have an account? Register
Roadtyping x Paprcuts
Paprcuts want to make the world a bit more colourful, "Color up your life" is their motto. The wallets, toilet bags, passport covers and co. are made of water-repellent, tear-resistant & vegan material Tyvek. Reminds of paper - but is super stable.

We've known Paprcuts for quite a while, longer than our Roadtyping brand has existed. We are all the more pleased that we have finally done things together.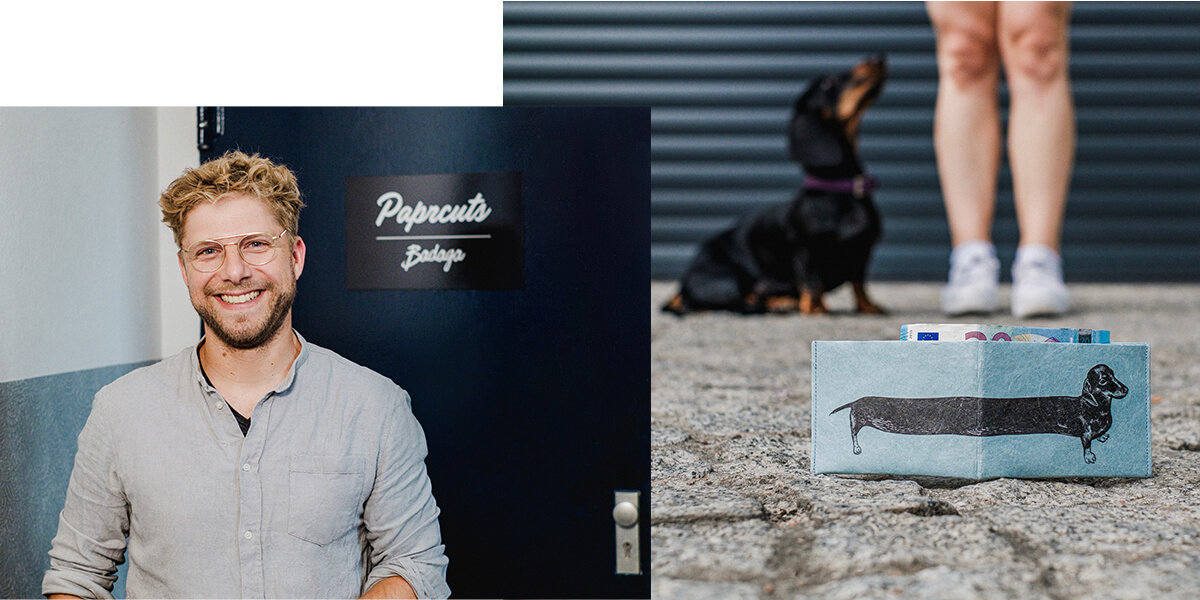 Paprcuts is more than just a company: it is a heart project, a vision, an ongoing process. Which started in 2011 - a lot has happened since then. It all started with a crazy idea and a party purse that Nils made himself after a night of sleep.
Today, Paprcuts works with many external partners to produce products such as sneakers, yoga mats, toiletry bags, watches and looooots of wallets. Everything under the motto "Challenge the status quo and offer a better alternative." They don't want to ship their products around the world first, which is why they rely on locality and regionality wherever possible.
All ideas begin as pipe dreams in Berlin. Together with Drucker & Stanzer, the "blank" is then also produced in Berlin. Everything is then sent to the production facilities in Germany and Poland to conjure up a beautiful product - everything by hand instead of mass production.
Her hobbyhorse is the wallets - these have continued to develop over the years. From the first "classic" version with a Velcro coin compartment to the further development: the RFID wallet.
And that's when we came together and created a Roadtyping x Papercuts collection.